Managed Email Marketing
Help me IVC, you're my only hope
A fully managed email marketing solution
OK, so we're not you're only hope, but our managed email marketing solution is designed by our experts to help your campaigns deliver results. We start with a full scoping session, to really understand your business, your customers, potential customers and what you are trying to achieve. That helps us to put together a strategy based on compelling design and copy, data management, automation and nurturing opportunities and of course, the best way follow-up and convert any leads.
Design
Our team design and code stunning, responsive campaigns, produce compelling copy and test them in a variety of email browsers.
Data
Uploading data, managing lists, audience segmentation, data integrations, unsubscribes and bounce management.
Delivery
Excellent delivery rates, custom sending domains, split testing and send time optimisation ensure you achieve the best results.
Automation
We enhance campaigns with everything from autoresponders through to complete lifecycle, anniversary and renewal programs.
Acquisition
Dedicated landing pages and acquisition forms designed to grow your audience and capture usable marketing data.
Reporting
We provide in depth campaign reports and get down and dirty with the analytics to help steer future marketing activity.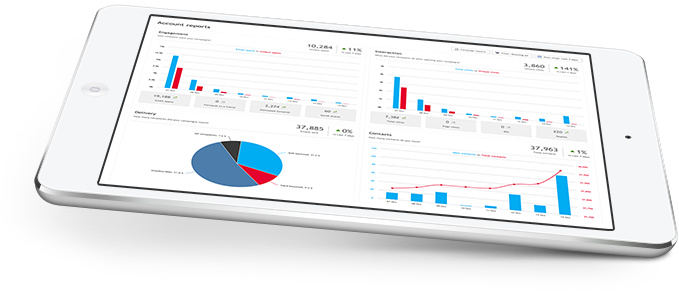 Campaign Strategies
Our team of experts can put a host of strategies in place for you. In fact once we start managing your campaigns, we look to put in place a variety of techniques to get you the best possible results to reach and grow your audience, increase retention and ultimately improve your ROI.
Examples...